Yeoman are a subsidiary of Stovax and are a quality steel stove manufacturer.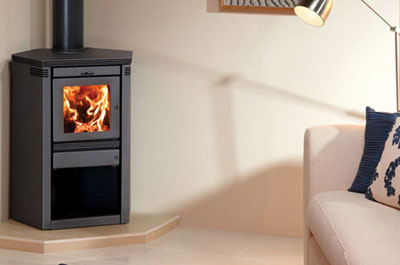 Most of the Yeoman range are very traditional designs with options of canopies and window crosses to give a cosy cottage feel.  
In contrast they also produce the CL range of plainer more contemporary stoves with large clear windows, chrome handles and slam shut doors.  
A range of gas and electric variants complete their family of products. 
Visit the manufacturers website here.