Rais Stoves – Steel, Development and Superior Design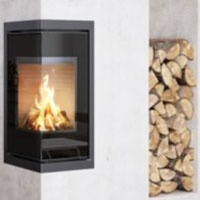 The Rais Stoves factory, founded by the Ørskov family, initially manufactured traditional machine components. In the 1990s, it was acquired by the Swiss company Attika. The name change to RAIS A/S marked the beginning of a new era.
Rais state their driving force is "constant development and quality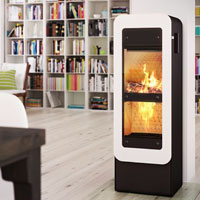 without compromise. All of which results in exclusive, eye-catching solutions which cannot be found anywhere else."  It's true, their designs are something quite special.
Today RAIS has around 90 employees developing, designing and manufacturing wood burning stoves and accessories. The company exports nearly 90 percent of its products to Western Europe and the United States.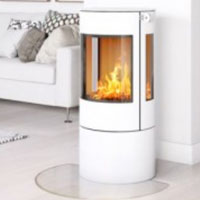 This year's major release from Rias is the new Viva series, which sets a new standard for just how much the customer can influence the design of their woodburner. The customer is co-designer.
When you choose a Viva, there is a whole series of choices in terms of height, colour, handle, etc. It opens up for a creative dialogue – which results in precisely the design you will revel over in your home. Match your stove to your environment or choose contrasting colours to make a feature, the choice is yours.