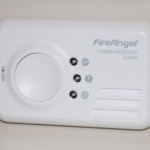 Required by law since 2010, a carbon monoxide (CO) alarm must be fitted within guidelines laid out in Document J of the Building Regulations.
For older installations it would be highly recommended if only for piece of mind.  CO is produced when burning oil, gas, wood or coal, and can build up if the flue is not clear or the room is inadequately ventilated.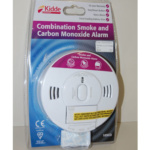 Carbon Monoxide is not detectable by smell or taste and an alarm is the only reliable way of detection.  CO exposure can cause tension type headaches, dizziness, tiredness and confusion, stomach pain, breathing difficulties and ultimately death.
J DAY STONEWORKS EXPERTS RATING – 5/5 Essential for all stoves.
Don't have one yet?  Get one.