We stock a huge range of accessories to cover all your fireside needs, from installation through to storing logs & keeping your stove in tip top condition.
Fireguards & Companion Sets
We have a large range of The Manor Collection fireguards, hods and companion sets on show for you to see first hand in our showroom – alongside an extensive collection from Kingsworthy Foundry and Stovax. We aim keep an extensive range in stock, in both contemporary and traditional styles, as well as being able to order in a vast range of products for customers to approve.
Fluepipes & Stove Accessories
We aim to stock all the popular sizes of fluepipe required to install stoves, as well as all the accessories you need, from stove pipe thermometers and moisture meters to gloves, stove rope paints and polishes.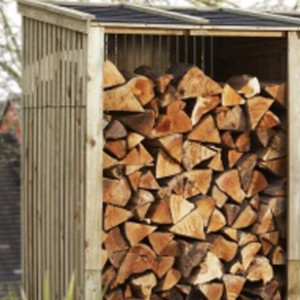 Log Stores
80% of wood-burning stove problems arise from using wet wood. Even if you only use kiln dried logs, it is essential that once delivered they are stored correctly – out of the rain, but in a dry airy store.
Our Log Stores provide the perfect solution to make absolutely sure you only burn dry logs.
Attractive wooden store, ideal for placing outside your front or back door making your logs nice and convenient to carry into the house.
Open front and slatted sides for maximum air flow throughout the logs.
All timber is pressure treated with EU approved Korasit CCON preservative. This provides preventive protection of wood against fungi and insects and protects for a minimum of 5 years.
Weatherproof felt roof (tile design) as standard.
Conveniently designed in modular format to allow two units or more, side by side or a multi unit of four stores.
Delivered in flat pack format fitting perfectly on a standard pallet. For multi purchase, 4 stores stack neatly on one pallet.
Easy to construct in approx 1.5 hours (clear instructions provided).
Log Baskets